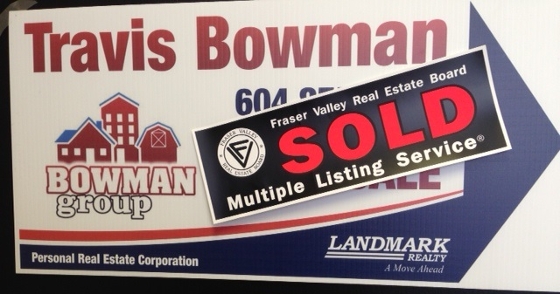 With the average home selling for more than $550,000 in the Fraser Valley, buying and selling real estate is a serious business where a single mistake can cost you thousands of dollars.Those mistakes can include hiring the wrong real estate agent, so it pays to listen to the experts before you sign on the dotted line.
The leaders of the two major real estate boards covering southwestern B.C. recently offered some tips on how to choose the right agent - whether you are buying or selling a home."You really want to know what experience the realtor has before you engage them," said Sandra Wyant, president of the Real Estate Board of Greater Vancouver. "If you are looking to purchase
you want to be looking for an expert in that area." Wyant says friends and family can be a real help in choosing a realtor."They will be very honest about their experience with a realtor. And ask the realtor for references, as well. "If you are new to Metro Vancouver or don't have friends or relatives to ask, both boards offered ways to size up an agent you are considering."If you have open houses in the area you are seeking to buy or sell in,you can pop into the open house and interview the realtor who is doing those open houses," Wyant said. "During the interview, you might ask the realtor how many transactions they handled in the past year so you can get a good sense of their experience in the business."
Ray Werger, president-elect of the Fraser Valley Real Estate Board, said the Internet has great tools, such as LinkedIn or Google or realtor.ca, for checking out realtors."I would want to know if they are a well-rounded person and what kind of person are they outside of the 'business veneer'," he said. "Do they work in the community? Do they have their own website and what sort of marketing do they do and what sort of price range do they work in?" Both Wyant and Werger put a high premium on communication and listening skills when sizing up a realtor."Do they listen well to the questions you are asking or are they selfa bsorbed and pumping themselves up?" Werger asked. Wyant also stressed that good realtors "put your needs above their own," something that should become obvious during an interview.
People buying or selling a home should also make sure the realtor will meet their expectations about how often they communicate with them. Ron Todson, who is the Fraser Valley board's current president, said that when he was active in real estate sales, some clients wanted to hear from him every few days, while others only wanted to hear when they had an offer on their home or when he had a home to show them. Todson said he had a set system of communicating any offers or other activity to the client every Thursday and would meet the client once a month. Regardless of your communications needs, the most important thing is to make sure you are comfortable with your realtor and that the relationship is a good fit, he said. ©
Copyright (c) The Province - See more at: http://www.househunting.ca/homes