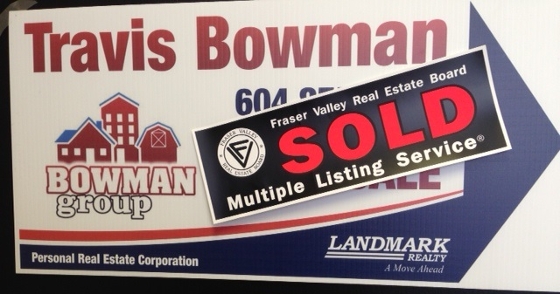 There are early indications that September appears to have been another strong month for Canadian home sales.
That is based on data that some local real estate boards have released in recent days about how their housing markets fared last month. The number of existing homes that changed hands in Toronto was up 10.9 per cent from a year earlier, in Calgary it was up almost 12 per cent, and in Vancouver 17.7 per cent. And that's in comparison to a reasonably strong month: sales in September, 2013, were slightly above the 10-year average for that month.
A comprehensive picture won't be available until the Canadian Real Estate Board, which represents realtors, compiles all of the local statistics and releases national September data on Oct. 15. Many cities have not released their numbers publicly yet, and the ones that have tend to be in some of the country's stronger housing markets. Quebec and the Atlantic region, where more markets are struggling, are not represented below.
But the strength of Calgary, Toronto and Vancouver's housing markets tends to pull up the national averages, and so the numbers here suggest that the national figures will point to a market that still has momentum.
VANCOUVER
-Sales were up 17.7 per cent from a year earlier, and 5.4 per cent from the prior month. September's sales level was 16.1 per cent above the 10-year average for that month, making it the third-highest September in that period.
-The benchmark price of all types of properties in Metro Vancouver was $633,500, up 5.3 per cent from a year earlier. For detached homes it was $990,300, up 7.3 per cent, townhomes were $477,700, up 4.2 per cent, and apartments or condos were $378,700, up 3.3 per cent. Similar to the Toronto market, detached home prices are rising more quickly due to a shortage of land to build new ones on.
-Sales of detached homes were up 24.1 per cent, sales of apartments or condos were up 16.7 per cent, and sales of attached properties were up 5 per cent.
-"September was an active period for our housing market when we compare it against typical activity for the month," Ray Harris, the president of the Real Estate Board of Greater Vancouver, stated in a press release.
VICTORIA
-Sales were up 16 per cent from a year ago. "We haven't seen sales like this in September since 2009," Victoria Real Estate Board president Tim Ayres stated in a press release.
-The local real estate board surmises that buyers and sellers are feeling more comfortable about doing deals because prices are more stable and predictable now.
-The benchmark price of a house (the benchmark seeks to be a more apples-to-apples gauge than the average price) in central Victoria was $556,200, up from $550,900 a year earlier. For the entire Greater Victoria area it was $492,200, up from $484,800. The benchmark price of a condo in the Greater area was $287,100, up from $283,900. For a townhouse it was $401,500, up from $400,000.